Her latest single, "Dangerous Woman" makes Ryan Seacrest want to "slither." 
"Made my decision to test my limits, cause it's my business, God as my witness, start what I finished, don't need no hold up." Ms. Grande's sexy feminine voice pulls us in again with her lead single off her new album, Dangerous Woman. Fans originally thought the album would be named Moonlight, well, not anymore friends. Grande launched the official website for the album a couple weeks ago along with minimalist-style sweatshirts and shirts for sale with "dangerous woman" written on them in classy Times New Roman.
Check it out: http://www.arianagrande.com/ 
It seems like just yesterday we were dancing to "Love Me Harder" and "One Last Time" and now we have even more new music from the singer. Dangerous Woman is destined to be perfect. We already know of a collaboration with Lil Wayne called "Let Me Love You", which should be interesting…Macy Gray is also set to make a feature on the album. Grande debuted her new music on SNL last weekend performing "Dangerous Woman" and her single coming tonight titled, "Be Alright" that fans have been DYING to hear ever since she teased it on her Snapchat several months ago. "Alright" seems to take on all the right Ariana cues; a little R&B, a lot of airy vocals, and a slight dance feel.
Grande recently stopped by On Air with Ryan Seacrest to talk about the new musical phase in her life saying, "The album is definitely the next step for me…it feels like a more mature evolved version…the whole body of work is a little darker and sexier and more mature." After listening to "Dangerous Woman" and "Be Alright" I can only imagine how magically empowering the rest of the album will be.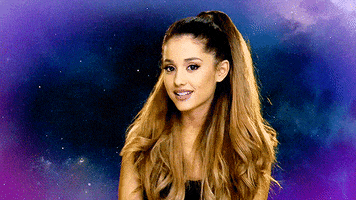 ---