(Image via altpress.com)
Pulsing dance/pop synths are the highlight of each track off this spooky mixtape. Kim Petras has already mastered pop but proves she has a dark/dance side on TURN OFF THE LIGHT, VOL. 1. 
Starting with "Close Your Eyes," you're immediately swept into another world; a sweaty dance club around mid-October, filled with runny eyeliner, fishnets, and a harsh beat twisting through your blood. Petras' punky vocals push through every musical layer possible, hitting the highest notes over a glorious dance drop. Picture ballroom ceilings draped in cobwebs and red velvet; that's how grimy yet enchanting this mixtape feels.
"Turn Off The Light" has a similar backbeat as the iconic "Thriller" complete with a vocal sound bite from none other than Elvira, Mistress of the Dark. While "Tell Me It's A Nightmare" has a vintage Lady Gaga feel (think "Judas" or "Monster"); so dramatic-pop, it hurts.
Fans flooded Kim with love and support for the new Halloween-inspired music. Petras tweeted: "I'm so happy u guys ! I love you more than I could ever express"
If you're not in the spooky spirit, listen to this on repeat all October and you'll be transformed into a wicked pop witch.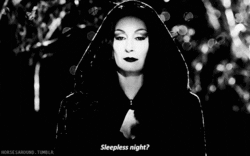 ---